Carmel Valley Poster
Belted Kingfisher
Pressed Poppies
Kilauea
When I started this project, it was up to date. In the two weeks it took for me to complete it, it was rendered insufficient by the intense increase in activity of May 2018.
California Sticker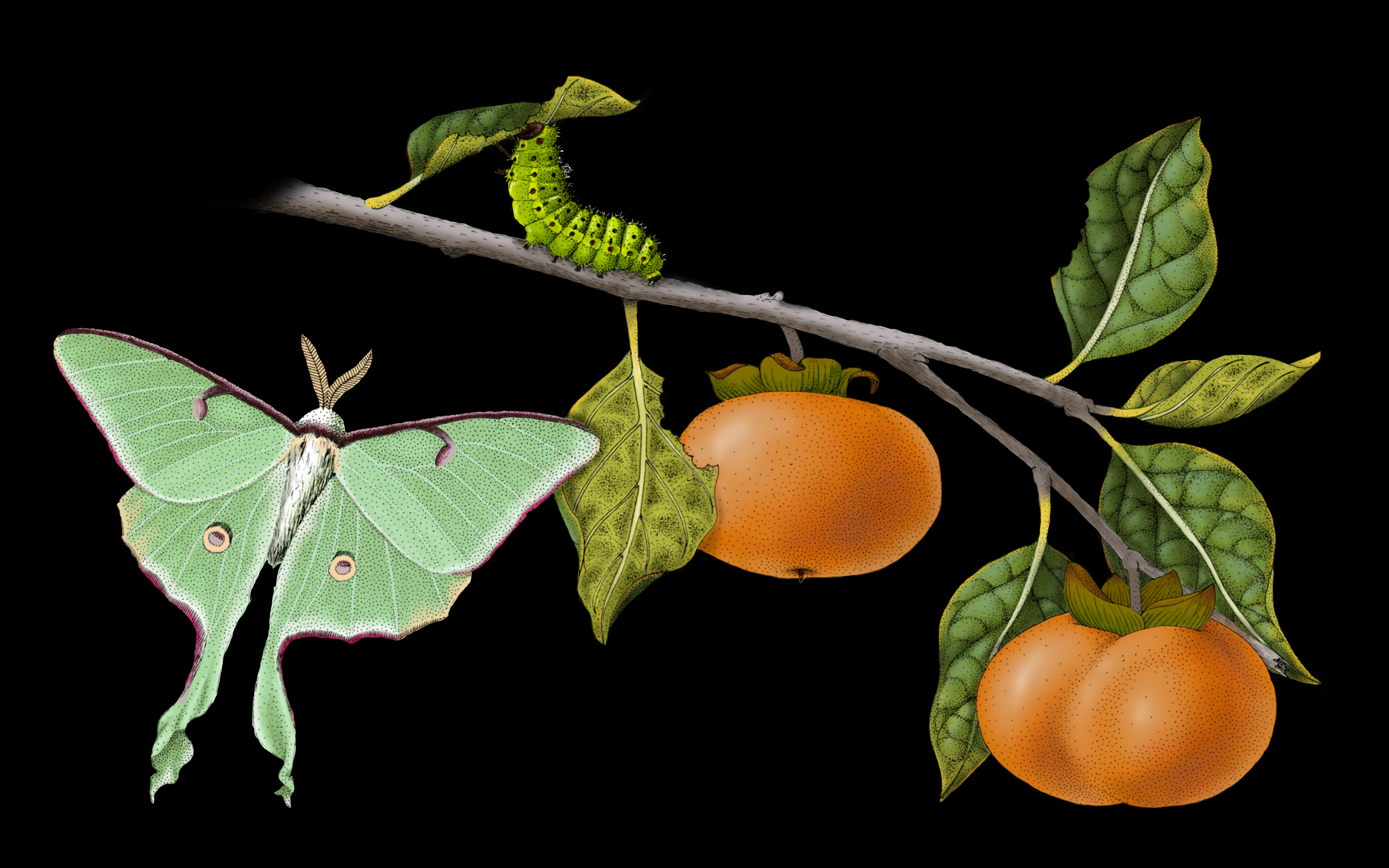 Luna Moth and Persimmons
Digitally colored pen and ink illustration.
Olympus Stylus Epic
Technical Illustration outlining the parts of an Olympus Stylus Epic 35mm film camera.